Having a Dream Career after 12th standard is a dream which all students live upon. After passing 2 board examinations of 10th and 12th and after completing a stream of choice with expertise in the field of either computer science, science or commerce a career choice or what to do after 12th is really challenging for most of the students. In order to end this challenge and to help students with the right path
online career counseling
is available in Elysian
TM
Inspires, Chennai, to guide and enlighten the students on their career choice. There are many numbers of courses for students after 12th such as medicine, pharmacy, engineering, arts, navy and much more, but deciding on the best one which suits you is of vital importance. Selecting a career choice after 12th will lay a foundation for all students to get a job and their work life for the rest 30 to 40 years depends on which stream which they select after 12th.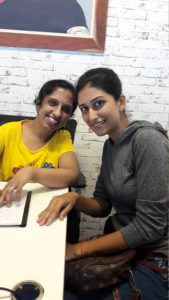 Online career counseling after 12th by ElysianTM Inspires offers all that is required for a parent and student to choose their journey in college and to lay a strong foundation for the future. The online career counseling gives recent information on the course and degree which is highly valued by the companies and also provides additional information on which course can increase their chances in the near future depending on the world business scenario. Furthermore, the centre also guides parents on the university, fees structure and other valid information required for parents and students to choose a course. What else does one require other than choosing the right career path which would bring you the right kind of job with right pays to lead a happy life.
Are you a student who brings marks or have you not attained the desired marks in 12th, don't worry. Come to ElysianTM Inspires in Chennai and attend our career counseling and we will direct you to the ideal career stream with perfection.