Chennai is one of the busiest city in the Tamil Nadu state, it has everything that you would prefer from a best metropolitan city in south India. The rapid developments have made Chennai a stunning city, Chennai has several psychologists undertaking various kind of counseling.
Everyday so many divorce cases are filed in Chennai, and to avoid the divorce a vast number of couples approaching counselling psychologists to undergo counseling sessions. Marriage counseling is one of the forefront psychological remedial problems in Chennai. Family counseling also frequently happens everyday in Chennai. A large number of couples are not satisfied with their life in families.
Extra marital affair, frigidity in women, unsatisfied sexual relations, health disorders, mental illness and so on are reason for couples having problems in their relationship. Hopefully, if you are in Chennai, this can be sorted out by undergoing a counselling session by a counselling psychologist from Elysian Inspires.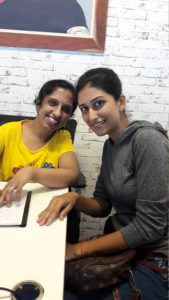 The wealthy sector in Chennai has serious problems related with the relevance of counseling. The children are not happier with their parents; they're insisting their children to study as per the interesting of them. The parents even not considering their children, they want to become their children like book worms and always harassing them to become a doctor or an engineer. The children over 17 years are frequently experiencing stress and worries due to the compulsion. Finally they approach a psychologist to get some peace or relaxation.
A good counselling psychologist in Chennai can gives very suitable advices to the children and they will get back their loosen confidence and courage. Yes, in Chennai alone there are large number of psychologists, and in Elysian Inspires, we handle counseling to couples, parents, and children and so on.
Our counseling psychologists can very effectively handle the mentally sufferings, and can give continuous counseling sessions and finally achieve relaxation and mental peace to all who worries with mental struggle due to the lack of psycho analyses and counseling. The things have changed and the families and parents have to most consider their children, they must understand their feelings and worries especially related with the compulsion for higher studies.
If you need any kind of counselling related to marriage, career or a counselling session for your child, feel free to contact us.